annapods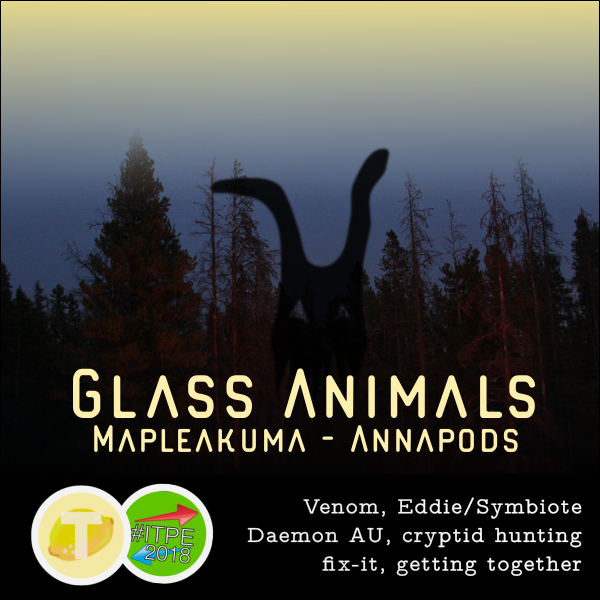 Title:
Glass Animals
by
Mapleakuma
Reader:
Annapods
Occasion:
ITPE18 gift for Sisi_rambles
Fandom:
Venom
Pairing:
Eddie Brock/Venom Symbiote
Length:
00:58:28
Summary:
Eddie never would have guessed that his daemon would wind up settling as a bloodsucking, parasitic leech. For a myriad of reasons- partially because he would like to think that as a person he would manifest something better than that- but primarily because for his entire life he hasn't actually had a daemon.
He still doesn't.
In which Eddie gets an alien symbiote for a daemon and they maybe fall in love. Also, more importantly, cryptid hunting.
Link to Podfic: Ao3 (streaming) - Dropbox (download and streaming, mp3) - Tumblr (streaming)
...
Title: Cut From The Same Cloth by ShanaStoryteller
Reader: Annapods
Occasion: for DancingButterfly for ITPE18
Fandom: Boku no Hero Academia
Pairing: Midoriya Izuku/Todoroki Shouto
Length: 03:11:41
Content warnings: Endeavor, blackmail, arranged marriage
Credits: Wedding ring PNG image with transparent background
Summary:
When Endeavor finishes delivering his ultimatum, All-Might uses one of his precious minutes in his hero form to punch Endeavor in the face. The force of it sends the number two hero staggering back and into an alley wall, leaving an Endeavor-sized imprint in the bricks.
"THAT IS NOT HERO-LIKE BEHAVIOR!" All-Might roars.
Endeavor finds out some secrets, and the price of his silence is the marriage of Izuku Midoriya, the anonymous hero Deku, to his youngest son.
Link to Podfic: Ao3 - Dropbox (mp3, chapter by chapter - m4b) - Google Drive (mp3, chapter by chapter - m4b)
...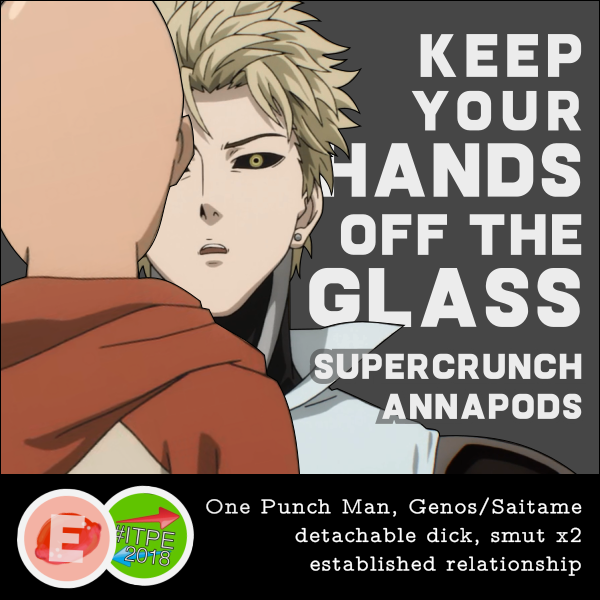 Title:
Keep your hands off the glass
by
Supercrunch
Reader:
Annapods
Occasion:
ITPE 2018, for Dancingbutterfly
Fandom:
One Punch Man
Pairing:
Genos/Saitama
Length:
01:02:40
Content warnings:
smut
Summary:
"So your dick just," Saitama gestures again, "comes off."
"Please don't wave my penis around," Genos says with a straight face. "I can still feel it, you know, and your apartment is cold."
(Yeah, okay, this is weird, but you know what? Weirder things have happened. Saitama's just gonna roll with it.)
Link to Podfic: Ao3 (streaming) - Dropbox (download and streaming, mp3) - Tumblr (streaming)